How to Estimate the Value of a Musical Instrument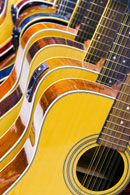 Although there are no clear-cut guidelines, or a Kelly Blue Book for musical instruments, there are several ways to gauge the approximate value of a musical instrument. However, price can be deceiving, especially since certain individual instruments can be fairly expensive, depending on quality, age, and a number of other issues.
The musical instrument market has much in common with the new and used vehicle market. When looking at either vehicles or instruments, you have many different options to choose from depending on whether you prefer new or used, what your needs and wants are, and how much you want to spend. As with vehicles, the particular brand of an instrument will play a large part in its overall value, as well as whether it is new or used. Even when going to your local music store, the difference in quality between different brands and prices may be even more drastic than the difference between a Lexus and a Kia. In some cases, you may be able to buy a used Lexus for the same price as a new Kia, and you will probably find some equivalent to this when pricing musical instruments. The difference in quality between instruments and vehicles is very relevant to build quality and, consequently, performance.
A high quality instrument will likely contain more durable parts, and will many times be made of different materials. For example, a real flute is made of pure silver. Some brands can provide a lower price and reasonable sound quality by offering silver-plated flutes, while low end flutes will probably be made of some type of alloy that doesn't sound much like a real pure silver flute. Likewise, true brass instruments are made of brass, and cheaper versions compromise its makeup and build quality, which compromises the sound performance as well.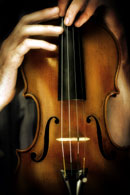 Age and condition also play a role in vehicle value. Just like used vehicles, an instrument typically depreciates in value from its new price, and condition has a great effect on this value. Even if an instrument is several years old, but is in perfect condition and still sounds like a new instrument, its value may be somewhat comparable to a new one. Other instruments may sound great, but have a few blemishes that reduce its value; if you are primarily interested in getting a good sounding instrument at a bargain price, you may consider a quality brand with a few aesthetic blemishes. In some cases, these blemishes may be things that most people would never notice, but that come into play when determining value.
Another similarity between vehicles and musical instruments is the different options you have for payment. Very expensive instruments, since they can cost thousands of dollars, can be financed and paid off over time instead of paying a lump sum. In addition, most music stores offer rent-to-own plans so that you can use an instrument for a while without investing too much money.
The key to finding the value of a musical instrument, like finding the value of a vehicle, is understanding the market and the factors that determine what a particular piece is worth. Once you are aware of what governs the value of musical instruments, you will be prepared to get a good deal whether you are buying your first instrument or selling an instrument you no longer want.
More tips and suggestions on MusiciansCoupons.com:
» Musicians Coupons » Info and Tips for Musicians » Miscellaneous » How to Estimate the Value of a Musical Instrument