Choosing Which Musical Instrument to Play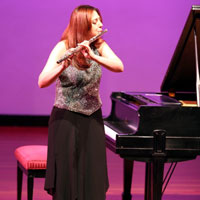 I love to play the flute, and while I will never reach the dizzy heights of a concert hall, it still gives me great pleasure to learn a new tune.
Much as I would love to play those instruments, the guitar and piano have proved too challenging. I am all thumbs on the guitar strings, and my restless life has no place for a piano - you can't tuck one into your traveling bag as you can with a flute. Besides, the flute is an instrument you can pick up and put down at any time.
So my choice of instrument came about for a variety of reasons - my ability to make the sounds I wanted to hear, how well it fitted into my lifestyle and the time I could give to it.
These are just a few of the considerations you must give to choosing what instrument you want to play. Of course, if your heart and soul is with the piano, you will overcome any obstacles of size and practice time to get your hands on one. But if you would just love to play something, and are undecided, here is how to choose the instrument that is right for you.
First of all, what kind of instrument do you love to listen to? I love listening to the guitar, but I proved inept at playing it. My other great musical love is the flute. I have a collection of James Galway CDs, yet I am not daunted playing myself after listening to the master. I know I will never be as good, but the pleasure I get from playing an instrument is profound.
Don't let the masters put you off the instrument of your choice. If you love the sound of an instrument, just being able to hold one and play it will be a joy.
Next decide why you want to play an instrument. Are you hopeful of becoming good enough to get into a band, or work professionally? Do you just want to play for your own pleasure? Are you planning to travel the world and think being able to play an instrument will be useful? Don't laugh, a tin whistle or a harmonica has comforted many a traveler and earned the price of a meal.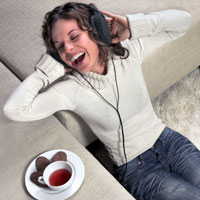 What kind of music do you love? If it's rock, a guitar or drums comes to mind, but keyboardists are also in demand. If you love folk music, a penny whistle, flute or fiddle might be a good choice. If classical is your bag, you can select from woodwind, strings or percussion. Maybe there's nothing like a brass band for you - choose from a range of instruments, including the trumpet and tuba. The music you love is the music you will want to play, so choose an instrument that gives you opportunities to play that music.
You do have to take some strictly practical factors into consideration. How much room do you have? Where do you live? Is hard percussion likely to turn your neighbors into monsters?
Musical instruments come in families - strings, which includes violin, cello, mandolin and guitar; woodwind, which includes flute, oboe, clarinet and saxophone; brass, which includes the trumpet, tuba and trombone; and percussion, which includes piano and xylophone as well as drums - in fact, any instrument you have to strike. Know which instrument belongs to which family, and consider which "family" you most want to join.
Now head for a music store and spend some time browsing. Which instruments are you drawn to, and which will fit into your life? If a piano is out of the question, look at keyboards. Wander round, ask to hold some of the instruments, to get the feel of them in your hands. Talk to the salespeople about the right kind of instrument for you. Even if you know what you want to play, there is still a lot to choose from. Would you prefer the mellow tones of a tenor flute, or the piping sounds of a fife? My choice fell on the fife - the first time I held it, I fell in love with it and knew I had to have it.
Once you have made your choice, for both practical and aesthetic reasons, take good care of your instrument. Ask for advice on looking after your violin, Spanish Guitar or xylophone. You can practice at home with the handbooks you will see at the store, but sooner or later you will want to take lessons. If you can't afford a tutor, there are many excellent CDs and DVDs available to help you become a more proficient player.
The most important thing is to play every chance you get. You'll get no pleasure if your musical instrument stands in a corner or on a shelf collecting dust. People may wince at first, but before you know they will be asking you to play that "lovely piece you played before."
More tips and suggestions to help you decide:
» Musicians Coupons » Info and Tips for Musicians » Musical Instruments » Choosing Which Musical Instrument to Play